FAQ's
I am m a builder, why can't I do the inspection myself?
Most buyers find it hard to remain emotionally disconnected which may lead to poor judgment.
Also most builders don't inspect and need a specialised license to do so.
My friend is a builder should I use his expertise?
When you engage a friend for a favour especially something as important as this be cautious that things can go wrong which could regrettably sour a long term friendship.
If a house has a concrete slab and concrete walls why do I need a pest inspection?
Termites can penetrate slabs as easily as homes built on stumps they enter through tiny cracks and pipe penetrations to reach timber frame walls and roof timbers.
Can a property fail an inspection?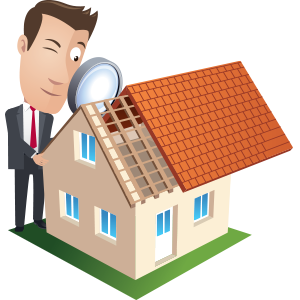 No, professional inspection is an examination of the properties current condition it is not an appraisal determining market value nor an council inspection which verifies compliance to local government legislation. Your inspector won't pass or fail a property just inspect its condition and indicate what may need repair and replacement.
If the report is bad will you tell me not to Buy.
No, your inspectors goal is to report fairly on the properties condition ultimately the decision is yours.
Do I get a guarantee?
Your inspection is a record of the observable conditions at a particular point in time and not a guarantee warranty or insurance policy. Some problems can only be discovered by living in a property.
How do our fees compare?
We hope that fees are not your sole consideration you might save many times the cost of the inspection by avoiding the cost of rectifying the cost of significant problems revealed by your inspector. Your inspector's qualifications, experience and professional development should be your most important consideration. Fees for all services are very competitive.