Margaret's Story

Margaret Fox put a contract on a house and used our services recently.
After we had shown her some of the defects she said -:

"this house looked fine to me I would have bought it, I'm glad I got you guys to take a look because I really couldn't afford to fix all these issues".
There are many others just like Margaret.
We think that it is important for a client to get the complete picture as to what is wrong and how much will it cost to fix, therefore making an informed decision.

Remember this little bit of advice too as I have done thousands of inspections -:

"Always use a builder who is an experienced inspector.
Too often a builder's mate shows up at an inspection and leaves 15 minutes late giving the house the all clear when there are clear issues present.
It is worth the extra dough to have done."
How long should a building inspection take?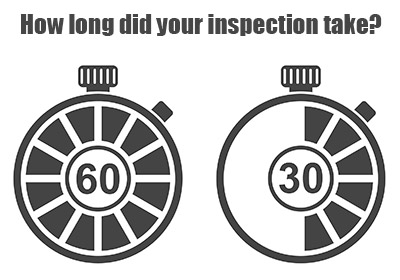 A standard size home should take at least an hour and a half for a qualified builiding inspector to inspect.